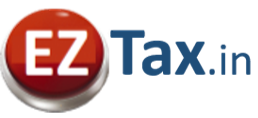 India's most advanced Online Tax Engine - offering Online Income Tax Return Filing Solution that is easy to understand even for a novice tax payer
Offering both a) Online, and b) Assisted Tax Expert Services consists of
Self-Service Online Tax filing
CA Assisted Tax filing
Consultation Assistance
Free Tax Filing Software for CAs
Product Features
Complete Online Experience for Indian Tax Payers
Many India's 1st Features including OCR Capabilities Why EZTax.in ?
Fastest ITR Upload (~ 45 sec) with Income Tax Department
Easy Help | Creative Audit | Tax Optimizer | Tax Summary Analytics
Perfect Tax Summary Report in PDF Format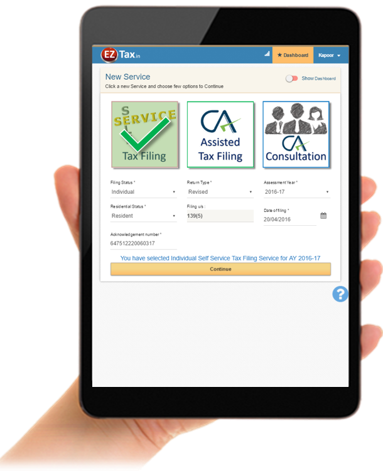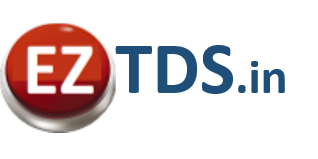 https://eztax.in/tds, getting great traction with good client satisfaction. The innovation in reducing the time to prepare the TDS return is unmatched in the taxation industry. Like EZTax.in, we have introduced many of the India's 1st features to help our clients in achieving greater user experience and ease of use at an affordable pricing model.

Service Offerings include ...
Self-Service Online TDS Return Preparation
Assisted TDS Return Preparation
Product Features
Complete Online Experience for Tax Payers
Upload your challans* to read and apply the data
Excel interface for easy offline experience
Easy Error Handling, and Retry capabilities
Interest & Penalty Calculation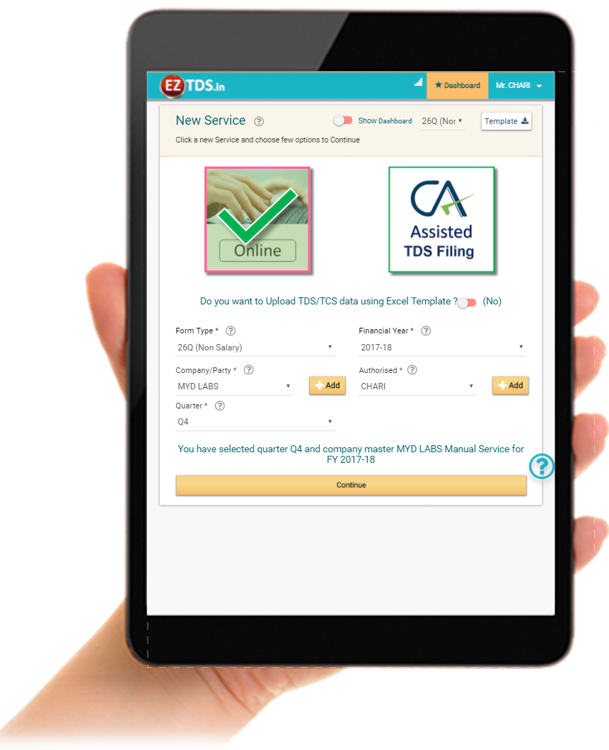 EZTax.in/gst, Online GST Solution to prepare GST Compliant Invoicing, maintaining books, get to know how well your business is doing real-time, and prepare your GST Returns. It's Online, Easy, Fast, and Secure way to manage your business, and be GST Compliant. SMEs now can start 100% FREE for First 100 days!!.
Product Features
Effort-less experience from estimates to invoicing
User-Friendly Process flows for an Easy Self Service Experience
Real-Time Sales Analytics to understand your business from your smart device
Multi-Channel GST returns preparation, incl e-comm operators
Single Click - Individual, or Bulk Payments
Excellent User Experience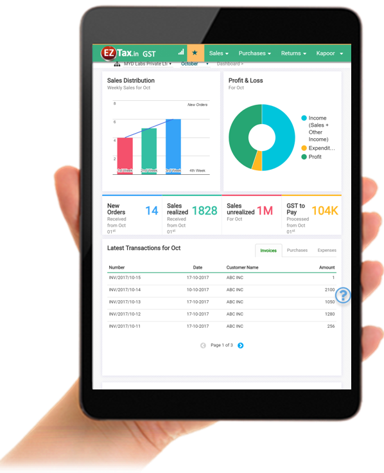 Our share of help in making India Stand Up! EZFilings.in, is an easiest, fastest, and a cost effective way to incorporate a Company in India.
Product Features
Complete Online Experience for Registration Requisitions
Easier and Faster Processes
Experienced Professional Network
Smart Intuitive Company Name Search
Excellent User Experience